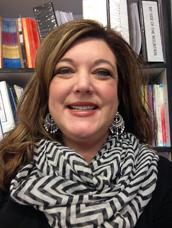 Phone: 417-649-5760
Email:
Degrees and Certifications:
Mrs.

Slater

4th Grade: Language, Reading and Social Studies


I am proudly beginning year number fifteen as a teacher. I have been blessed with a variety of teaching experiences; from a middle school with over a thousand students, to sixth-grade in a school with only 150 students K-12. In every situation I have learned new things, made new friends and gotten to be a part of the lives of some pretty awesome students. I can't wait to start my ninth year here at Carl Junction Intermediate! :)

I was raised in Southwest Missouri and have lived here almost all my life. My husband, JR, is also a local boy. He is the pastor of our church, College View Baptist and also works at Derfelt Funeral Homes. We will be celebrating our twelfth wedding anniversary in this year, and have been blessed with two amazing kiddos. Our son, Aidan, is eight and goes the Primary 2/3 here in CJ. He loves hanging out with his friends, playing Minecraft and is just the friendliest kid you'll ever meet. Delaney is our sweet little seven-year-old girl who goes to first grade in the K1-S building. She loves to play chef, draw & color, and go for drives in her kid-sized pink convertible.

I enjoy lots of different things like going to church, going to the movies, singing, swimming and hanging out with my family most of all. I like to have fun, and don't like to sit around and be bored for very long. I fully believe that you don't have to be bored at school...it actually CAN be fun to learn!!! I have to be at school all day long, too...who wants to spend eight hours being bored??? :) You'll find I'm also pretty traditional when it comes to the classroom and manners. In our classroom we say, "Yes, Ma'am"..."No, Ma'am"..."Yes, Sir" and "No, Sir". We work hard on respect, manners, politeness and caring. It's not all about reading, writing and arithmetic at school...it's about learning to be the best YOU that you can be. In our classroom we're like any good team...everyone has their own part to be responsible for, and the rest of your team is going to do their best to assist you, encourage you and work right alongside you! I absolutely love teaching and think of every single kiddo that walks through my door as my "own". It is a privilege everyday to get to teach in the best school district; with the greatest kiddos, parents and community around...and I don't take that lightly...I consider myself VERY blessed. :)

My door is always open!