MAY SCHOLARSHIP DISCLAIMER
MAY SCHOLARSHIPS
SCHOLARSHIP DEADLINES LISTED HERE ARE BASED ON THE MOST RECENT INFORMATION OUR OFFICE HAS RECEIVED. CHECK OFFICIAL SCHOLARSHIP WEBSITES FOR POSSIBLE CHANGES.
Deadlines in red indicate the deadline has passe or the updated information is not available at this time.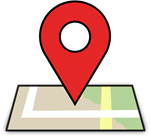 = designates local scholarship
Please use the following resources if needed:
How to scan documents on your iPhone or iPad using the Notes app.