SCHOLARSHIPS
The Carl Junction High School Counseling Office hopes all students will take advantage of the opportunity to apply for scholarships that will help them further their education. Scholarships listed on this website have been made known to us. This is not an exhaustive list. Students should research scholarships on their prospective college/university/technical school website as well.
MyScholarshipCentral is a scholarship search website that is specifically for students in Missouri. Students can search for scholarships and apply directly for many through a common application.
For scholarships that are specific to a college/university (institutional scholarships), visit the college admissions/financial aid site as soon as possible. Many area college websites can be accessed by clicking the "College Information" link on the left.
Scholarships are organized on the left- hand links and are listed below by the month of their deadline

. It is to the student's advantage to look ahead at upcoming scholarship deadlines to begin completing scholarship applications.
Deadlines listed are based on the most recent information our office has received.
Check official scholarship websites for possible changes.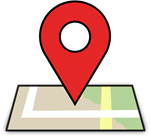 = designates local scholarship