Bright Futures' Events
Today

Tomorrow

Tuesday

Wednesday

Thursday

Friday

Saturday

June 23, 2019

June 24, 2019
View Calendar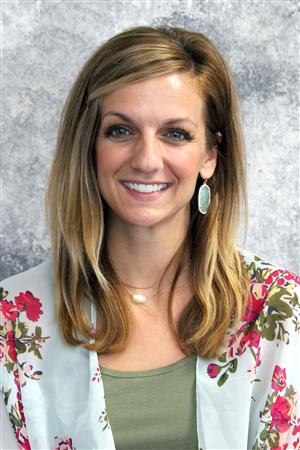 Jeni Driskill has joined the Carl Junction School District staff as the new Bright Futures Coordinator. She has already helped to coordinate the school supply distribution for students-in-need and is working to establish the Weekend Food Pack and Bulldog Buddy programs for this school year.

Bright Futures is dedicated to bringing communities together to focus on the success of children. They operate under the Carl Junction Educational Foundation as a non-profit organization.
About Bright Futures Carl Junction
Bright Futures Carl Junction strives to help students achieve success by matching student needs with resources through partnerships between the schools and the community.


Those partnership areas include faith-based, social/human services, businesses, and parents. Volunteers will be asked to give of their "time, talent, and treasure" to help children.

The Bright Futures initiative goals are to build relationships, provide for individual needs, and ensure every child has the tools they need to be successful students who in turn become productive and self-sustaining citizens, loving parents, responsible neighbors, and outstanding employees.

Through its organizational structure, Bright Futures provides a framework for expanding current programs such as the Weekend Food Pack program, Spirit Wear/Share, Stuff the Bus school supply drive, and Bulldog Buddies/Mentors, as well as initiating new programs to support students.

Bright Futures strives to meet individual student's basic needs using Facebook and Twitter as a rapid response system. The goal is to meet any student's need within 24 hours. To become a fan, click here.

Bright Futures Councils at each school include representatives from each of the partnership areas and will meet regularly with school personnel to assess and develop plans to meet the needs of the school and its students.

Contact us at brightfutures@cjr1.org or 417-649-7026 ext. 2234
How can you help?
Like our Facebook Page and follow us on Twitter
Donate Spirit Wear
Collect Best Choice bar codes, Box Tops, and Labels for Education
Donate food to the Weekend Food Pack program. Items needed include oatmeal, cans of soup, cans of pasta, granola bars, individual servings of nuts, and peanut butter
The Carl Junction School District is committed to making sure all students have what they need to be successful learners. Lack of resources causes challenges for students and can cause them to fall behind their peers. One of those resources is food. A child who doesn't have regular access to enough food face the potential of both physical and psychological damage. In order to ensure our students have the greatest chance of success, Carl Junction offers two programs that aim at fighting hunger, the Weekend Food Pack Program and the Food4Families Program. For more information on how you can help, read the whole article.