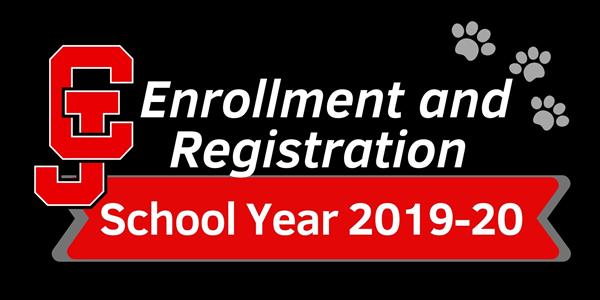 Welcome to Carl Junction Schools!

For New Families & Students (no student in the household has ever been enrolled at CJ)

Register on the Parent Portal by selecting 'Register New Family'.

For Families or Students who had left the district, but are now returning

Call 417-649-5755 and a staff member will have your Parent Portal account re-activated.

The Parent Portal does not work well on a phone. You may schedule a time to use a computer at school: https://carl-junction-school.reservio.com/

Documents that you will need to enroll a new student:

Proof of Residency

Birth Certificate

Immunizations Records

Parent ID

Custodial Papers - if applicable

Previous School Contact Information

Location of Enrollment Office for document appointment (after registration is complete if possible and appointment scheduled):

Instructional Services Center, 201 S. Broadway Street in Carl Junction. Door C2. (A metal "School Zone" barrier will block part of the street, you are welcome to drive around it safely to park by our office since you are here for a school purpose.)

This information is for K-12th-grade students only. If you wish to enroll a child in Early Childhood programming, please click here for instructions.